B"H
Does your boy like to play with  FIRE  ? - Well, here's  ANOTHER   chance!
At Chabad Boys Club it's always educational, fun and a little dangerous.
G‑d willing, at this week's Boys Club we will...:
1. ...Learn about and create fire from scratch - literally - carefully - using these Magnesium / Flint rods...​​​​​​
...and we will...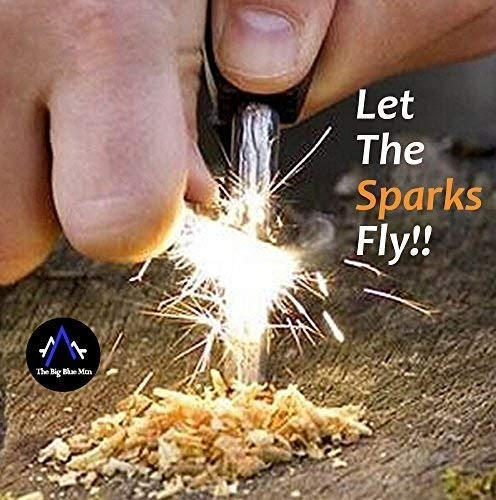 2. ...Make 2 kinds of the newest, coolest SLIME: (Yuck!)
a. GLOW in the Dark SLIME
b. COLOR CHANGING SLIME - with our UV LIGHT GIFT to every participating child.
(If there's still time...)
3. ...Make fun snowmen from INSTANT SNOW
4. ...Then end with a wild n' wonderful SNOWBALL FIGHT (OK. No fight, just fun!)
5. Followed by the best Pizza & Fries in NYC.
TIME / PLACE / COST :
This Motza'ei Shabbat, Sat. night, February 08, 2020, 7:30 pm - 9:30pm
at Chabad of the West Side, 166 West 97th St.
$30/child / $360 Sponsorship Welcome
SCHEDULE:
7:30pm Havdalah
7:40pm Snow Fun! 
8:00pm Play with FIRE! 
8:20pm Glow Slime
8:40pm Color Changing Slime
9:00pm Snowball Game
9:15pm Pizza 
9:30pm Pickup
 
COMMUNICATION :
We communicate with our group about last minute changes or delays etc. via a Whatsapp Chat. 
Please email me to get the link to join the chat.
Boys Club #2: January 4 - LEARN BEHIND THE SCENES MAGIC TRICKS
 WITH A WORLD FAMOUS MASTER MAGICIAN AND MAGIC TEACHER! - See photos here
Yes!  Please do Sponsor 

a Boys Club program for

 

$360

 

(Your name here).



We need your help to tweak this Boys Club List! I sent this email to these email groups: 
Boys Club, Gan Izzy, Hebrew School, Kivun, CF Programs & CELC.
If you are not on the Boys Club group and want to be - please let me know!
If you know any families with boys ages 8-12, please do forward this email and have them connect!.
Thank you!
- Rabbi Chayim B. Alevsky